Douglas Primary School
Welcome Back! I hope everyone had a wonderful vacation week!
Next week we will be celebrating Dr. Seuss week! It's a week to celebrate and encourage the love of reading! We will be honoring the great Dr. Seuss and his many wonderful wacky literary creations. Students are welcome to participate in the following: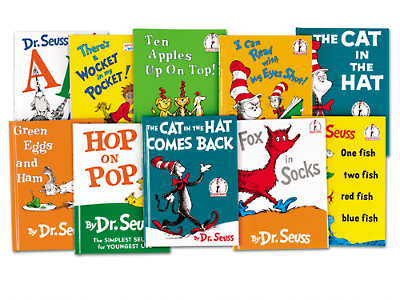 Monday, Feb. 29th is Fox in Socks Day! Wear your craziest socks!
Tuesday, March 1st is Cat in the Hat Day! Wear your favorite hat!
Wed., March 2nd is Wacky Wednesday! Wear your clothes backwards, inside out, and mismatched!
Thursday , March 3rd is Green Eggs and Ham Day! Wear green!
Friday, March 4th is The Sleep Book Day! It's Pajama Day- please no slippers, robes, or one piece pajamas! Thank you!



Kindergarten Art Class
Classes are making "Thing 1" to go along with our Dr. Seuss week next week!